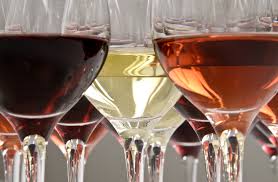 People have different perceptions upon tasting a particular wine. What I love, you may not care for. What I find too sweet, you may find just right. What seems too tannic to me is perfect for you. Most people are aware that our tongue and palate are able to identify the five primary categories of taste, which are sweet, sour, bitter, salty, and umami.  Umani is a relatively new taste concept and can best be described as savory, meaty, or satisfying. Our noses, or smell receptors, are what enable us to perceive aromas associated with fruits, flowers, and herbs.
When tasting wine, there is also the feeling when you take wine into your mouth. There is a tingling, sometimes almost mild stinging feeling, that results from the fermentation. Some people like the sensation, others don't, and that could have a lot to do with why some people do not like wine or other alcoholic beverages – the feel more than the actual taste.
Many chemical structures affect the flavors of wine, stemming (no pun intended) from the grapes themselves, enzymes,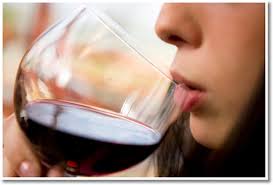 the fermentation process, and the aging process. Once the wine is in the glass, the scents and flavors react with a person's nose and tongue at different times during tasting, resulting in very different perceptions.
Among the basic tastes mentioned above, bitter seems to be what causes the most disagreement among people and it is a big factor in learning to taste and appreciate fine wines.  Scientists speculate that humans are more sensitive to the bitter taste because over the course of our evolution, we came to recognize that something bitter could be harmful to us.
Taste is partly genetic and partly learned, but in the end, decide for yourself what tastes best and enjoy!
Look for a new post with much more information about umami and how it pertains to wine tasting and food pairing within two weeks.
Cheers!
Catherine