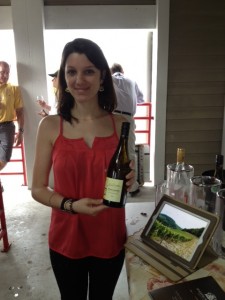 Wines from Sancerre and oysters are a match made in heaven.  Debbie Marlowe of The Wine Shop of Charleston hosted a wonderful tasting last week, presided over by Laura Masero of Joseph Mellot wines and Eric Hill, the distributor. All tastings are educational and the big revelation for me during this event was learning about all of the different varietals produced in the Sancerre region and that in addition to the dry, white, "flinty" wines that we typically know as Sancerre, there are rosés and even reds that are designated as Sancerre.
In addition to the wonderful wines, Debbie treated us to freshly steamed local oysters.  The tasting began with a lovely, soft Sauvignon Blanc – the French ones are an entirely different wine from the citrusy style produced in New Zealand. Next was a white Sancerre different from others I have tasted in the past because you could detect a smoky flavor.  Most of you would agree that smoke is an unusual aroma or flavor in white wine. The story behind the smoke is fascinating and a result of the vines actually growing in the flint rock of the region.  Think about striking a flint to produce a flame and with that striking often comes a puff of smoke.  It is fascinating that the mineral quality of the flint is imparted to the wine and that it is only found in this particular part of Sancerre.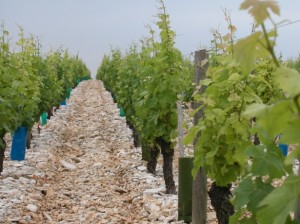 Two rosés were offered, Sincerité and Sancerre Le Rabault, made from Pinot Noir grapes. Both were lovely, but the Rabault was worth the nearly double price tag with its gorgeous fruit and substantial body.  The Sauvignon Blanc and the Sincerité rosé were very affordable at about $13 per bottle. Other wines were in the low to mid $20's, but well worth the price.  Like so many wines reviewed in this blog, Joseph Mellot is a producer dedicated to constantly refining their agricultural techniques and creating fine wines representative of the terroir.
Santé!