It is easy to make the enjoyment of wine overcomplicated.  Remember, to a large extent, personal preference matters the most.  Following are some basic recommendations that can enhance your experience: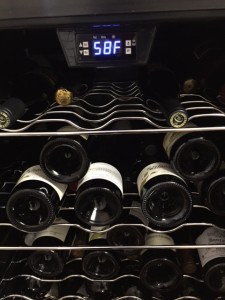 Temperature:  Because most people don't have the luxury of a temperature controlled wine cellar, white wines are typically served too cold and red wines too warm.  White wines almost always come directly out of the refrigerator at about 40° F.  Taking the wine out 10-15 minutes before serving should bring the wine up to the 45° to 50° F. considered optimal.  For red wines that are typically held at room temperature, put the bottle in the refrigerator for about 15 minutes to cool to the recommended 60°-65° F. 

Wine coolers are increasingly affordable.  Ideally, choose one that has two cooling zones and humidity control.
Opening the Bottle:  There are so many kinds of corkscrews available.  When you don't have a wine with a screw cap, what should you use?  Most wine experts prefer what is known as a "waiter's corkscrew", a hinged device that uses leverage to remove the cork.  There are also openers that have two prongs that you wiggle down the sides of the cork (euphemistically called "ah-so" openers) and then gently twist and pull. These are great for older wines that may have fragile corks.  The "Rabbit" has been popular for years – they work well and the only downside is that they are bulky. There are devices that use gas and, my current favorite, electric versions that remove and eject the the cork at the touch of a button.  Experiment and find the opener or two that you like best.  (By the way, those who collect corkscrews are called "helixophiles".)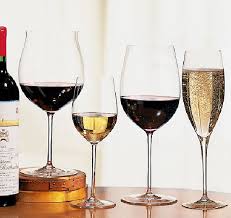 Glassware:  Wine glass collecting can become an obsession.  While a high quality, all purpose wine glass can do for nearly all wines, most wine drinkers own a variety of glassware.  The stemless variety has become very popular – easy to load into a dishwasher, doesn't tip over like a stemmed glass, but bear in mind that holding a wine glass by its bowl will affect the temperature of the wine.  Depending on space and personal preference, you might want to include a Bordeaux style glass for white wines, a Pinot Noir or Burgundy glass for reds, and a flute for sparkling wines and Champagnes (although the current trend is to use a regular wine glass for Champagnes).  Tip:  Wine glasses are best washed by hand.  Hot water is your friend – rinse thoroughly!  Soap residue can ruin your next glass of wine.
Decanting:  This may be one of the most misunderstood areas of wine service.  The primary purpose of decanting is to expose the wine to oxygen.  Wines that are showing a lot of tannins are candidates for decanting.  Also, wines that would benefit from additional aging – but that you really want to drink now – will soften and open with decanting. Another purpose is to avoid sediment that may be found in the bottom of a bottle of older wine.  However, older wines can  be fragile and too much air can cause them to fade too quickly, so exercise caution.
Enjoy your next bottle or glass of wine!