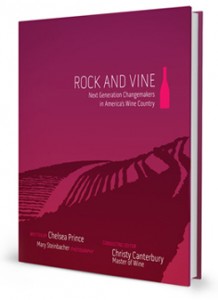 Thank you for participating in the Rock and Vine promotion – those of you who left comments and those of you who helped to spread the word.  You are all greatly appreciated.  The winners have been selected and should be receiving their beautiful books within the next week or ten days.
This post contains various things I have been meaning to mention.  For any of you in or near Charlotte, NC, be sure to visit New World Olive Oil and Vinegar.  It is a beautiful shop with a staggering array of olive oils and vinegars.  Chris Reilly, the proprietor, will give you the grand tasting tour and I guarantee the experience will be educational and palate pleasing!  Among my favorite discoveries are the chocolate balsamic vinegar (think strawberries or ice cream – or both), jalapeno infused olive oil (I love it drizzled over steamed vegetables), and the delicately flavored peach rice vinegar.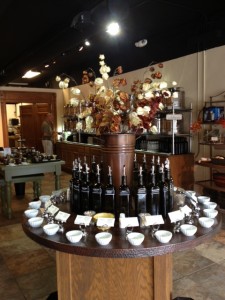 A few weeks ago I made a visit to one of my favorite spots that has been featured in the blog, Two Boroughs Larder.  My friend and I enjoyed another feast for the eyes and taste buds, particularly some of the imaginative vegetable creations. The roasted cauliflower was so good we considered having another order for dessert.  We splurged a little on our wine selection and had Andrew Rich's 2008 Coup d'Etat. It is a red blend from the Columbia Valley consisting of Grenache, Mourvedre, and Syrah.  I met Andrew at the 2012 Charleston Wine and Food Festival and was wowed by his amazing Pinot Noirs. Although this wine did not impress me like his Pinots did, it was delicious and fun to try.
A couple of fascinating articles have been sent to me recently that I will share in a separate post within the next week or so.