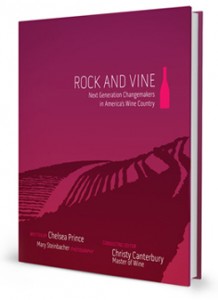 A beautiful new book, Rock and Vine, will be available soon and I have two gorgeous pre-release copies of this book to give away!  There is no cost involved and no"catches".

It is the story of California's evolving wine business.  Most of us know some of the names of the great pioneers of wine in California, the likes of Robert and Peter Mondavi, Mike Benziger, Don Sebastiani, and many other famous wine makers.  The new generation has arrived and many are the children and grandchildren of the first families to plant vinifera and produce wine in the great state of California.
This exciting group has pooled resources and talents to form new companies focused on biodynamic farming which enriches rather than diminishes the land.  Their collective goals include growing and sourcing the very best grapes in order to make extraordinary wines but also to demystify wine and make it easier for the average consumer to understand, select, and enjoy wine.
The book features profiles and interviews with all of these dynamic wine professionals along with breathtaking photography.  I was struck by the diversity of the group and the wide range of backgrounds and talents.  Another point that resonated for me is that even though the California wine business has matured over time, many challenges remain and it is not easy to make money.  The weather is always an unknown and these grower/wine makers are committed to farming and production techniques that honor the land and result in the best possible wines for their consumers.
So, my good readers, here is how you can win one of the two copies: All you need to do is comment on this post telling me about one of your most memorable wine experiences.  It can be about a particular wine or winery – anything that stands out in your memory.  You must include a valid email address so that I am able to contact you if you are a winner.  I will select my two favorite stories and those two lucky people will win a copy of Rock and Vine.  Please note:  I am only able to make this offer to residents of the United States and the books may only be shipped to a physical address, no post office boxes, please.  Remember to include the valid email address or I will have no way of contacting you!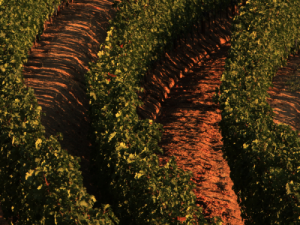 I can't wait to read your comments and stories.  This offer closes at 9:00 p.m. Eastern Standard Time on Wednesday, February 6, 2013.
Cheers!